A PhD in Digital Living - Research in Faculty of Education, Health and wellbeing
When?

26 May 2022 , 9:45 - 13:30

Where?

Virtual (via zoom)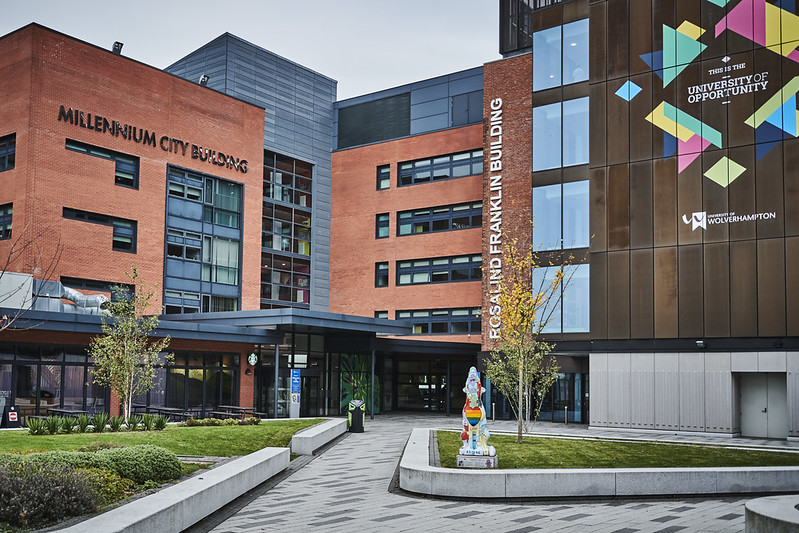 Technology has become an integral part of everyday life, and our interactions with the digital world have become second nature as part of our daily routine. Whether it be checking social media through our smartphones, using smart technology to manage our homes, or using online apps to shape the workplace, digital technologies have had a huge impact on the way we live and the way we behave. However, to ensure we are getting the best from technology it is imperative that we research the impact that these digital technologies are having within our lives.
This event is aimed at graduates who wish to pursue doctoral research within this area. University of Wolverhampton colleagues from Psychology, Education, and Public Health present their research within the topic of 'Digital Living', allowing attendees a chance to network with potential supervisors for their project ideas. Furthermore, the event will host dedicated sessions on studying a PhD within the Faculty of Education, Health and Wellbeing at The University of Wolverhampton.


Full schedule:

9:50:10:00 Introduction to event / Research at UoW (Prof Maria Uther)
10:00-10:10 What is a PhD? Reflections from a first-generation academic (Dr Lisa Orchard, Psychology)
10:10-10:20 Have you met the CRUW? An overview of Cyberpsychology at UoW (Dr Joanne Lloyd, Psychology)
10:20-10:30 Virtual and digital selves: self-presentation in the age of technology (Dr Chris Fullwood, Psychology)
10:30-10:40 The impact of online health interventions (Dr Wendy Nicholls, Psychology)

10:40-10:50 TEN MINUTE BREAK
11:00-11:10 Digital Inclusion and Risk (Dr Darren Chadwick, Psychology)
11:10-11:20 Discovering digital life: A framework for digital discovery from our Erasmus plus digital humanities project (Dr Karl Royle, Education)
11:20-11:30 Innovative informal digital learning in disadvantaged and development contexts (Prof John Traxler, Education)
11:30-11:40 Post Digital Research (Prof Sarah Hayes, Education)
11:40-11:50 Use of mobile phone technology in health promotion (Dr Dev Acharya, Public Health)
11:50-12:00 TEN MINUTE BREAK
12:00-12:10 So what's it really like? The lived PGR experience
(Current PGR students)
12:10-12:20 Our doctoral offer and supporting your career (Dr Wendy Nicholls and Dr Caroline Wesson, Psychology)
12:20-12:30 How to apply & Funding (Dr Ben Halligan, Doctoral College)
12:30-1:30 Q&A with potential supervisors.