One click access to the content you need
We are always looking to provide our users with new and useful options when searching. That's why we have recently added additional search functionality to the LibrarySearch landing page, allowing you to find a journal article by DOI or PMID in milliseconds.
This new functionality will enable you to search all available content from our Library collections as well as over 26 million open access titles, gaining fast, one-click direct access to the full text PDF and HTML articles.

What is a DOI or PMID?
A DOI, or Digital Object Identifier, is a string of numbers, letters and symbols used to permanently identify an article or document and link to it on the web. A PMID, also known as the PubMed reference number, is a number assigned by the NIH National Library of Medicine to papers indexed in PubMed. PubMed Central is an archive of full-text journal articles.
Where can I find a DOI/PMID?
The DOI or PMID of a journal article can usually be found on the record page, or on the publisher website details. Below are a few examples of this:
Example for locating a DOI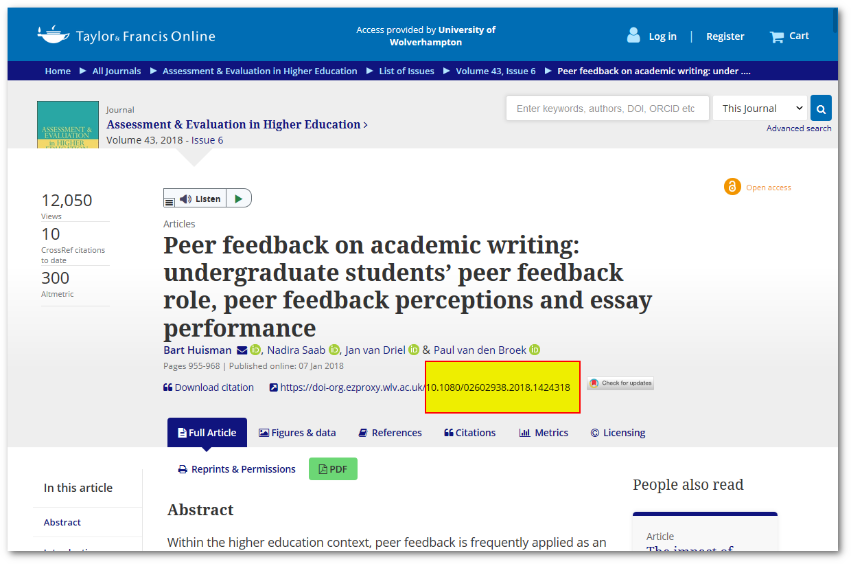 Example for finding a PMID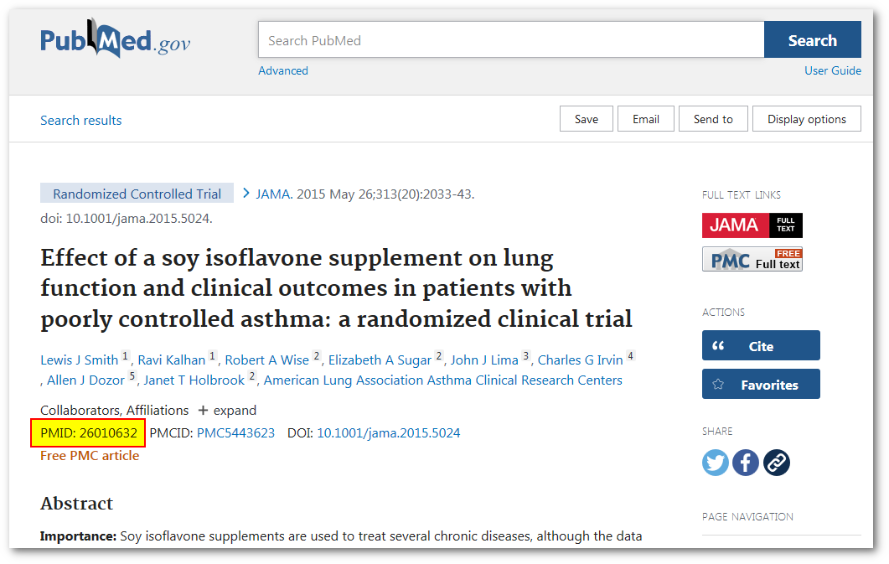 Once you have found your DOI or PMID, simply type it into the search box to check its availability.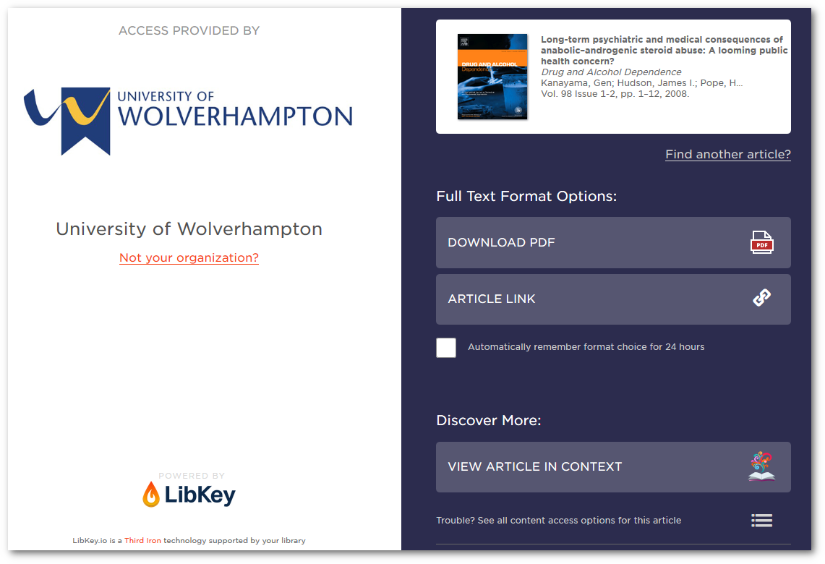 If successful, you will then be shown options to view your article.
These can include:
PDFs (where applicable).
Article link to publisher website.
Options to see the rest of issues/volume of relevant journal.
If you have any further questions, please contact the Library via ASSIST