Training programmes that allow you to decide how, what and when your managers study
The University of Wolverhampton Business School's portfolio of training programmes put you in control of your organisation's development. Combining flexibility with nationally recognised packages of study, our programmes range from customised short courses, to professional programmes and University qualifications.
The size, scope and content of professional programmes can be matched to your organisational needs, whilst providing a progressive framework of learning that allows individuals to develop their management skills over time and in line with their role and experience.
Our leadership and management programmes are delivered by innovative experts and are underpinned by world-leading research and cutting-edge management theories. Blended learning techniques are also adopted to create a hybrid teaching methodology. This comprises traditional classroom-based learning, online technologies and opportunities to apply theory in the workplace, via strategic, work-related projects.
Programmes and courses
An introduction to our new Directors' Programme. Find out more about the course below.
This programme offers a highly practical approach to the development of a relevant and comprehensive skill set demanded for the role of the Director. Leadership is explicit throughout the course which comprises eight modules - six core, two optional.
Director of the Business School, Professor Clare Schofield, said: "We are delighted to be launching the new Directors' programme aimed at aspiring and existing directors in March 2019. It will be delivered by experienced practitioners, underpinned by academics from the Business School and executive coaches will support and challenge participants throughout the nine-month, ten day programme."
Core module outline
Module 1 Essentials of being a Director (2 days)
The role, responsibilities and legal duties of a director; law and compliance
Characteristics of effective boards; understanding them; dealing with power and conflict
Module 2 Fundamentals of Finance for Directors (2 days)
Fundamental finances: practicalities of day-to-day accounting; accruals, prepayments, sources of funds etc. Enough to challenge the accountant
Value creation, growth, mergers, acquisitions, divestment
Aligning processes and systems effective use of IT digitisation in the workplace
Module 3 Board effectiveness - Strategy and planning (1 day)
Strategy and planning; establishing vision, purpose and values
Decision-making and risk management
Module 4 Board effectiveness - Marketing and sales (1 day)
Marketing and sales
Execution - understanding analysing and improving systems: innovation
Module 5 Board effectiveness – Human Resources (1 day)
Fundamentals of HR: recruitment, retention and redundancy
Getting the best out of others; making an impact on culture:
Module 6 Leadership for directors (1 day)
Fundamentals of leadership: key models, frameworks
Getting the best out of others; shaping organisational culture
Optional modules - two from: change and Brexit, corporate social responsibility and sustainability, digital marketing, diversity and board dynamics.
On completion of the course you will receive a University certificate of attendance.
The course runs over 10 months and costs £5,500.
For further information about these and any other programmes, please email execed@wlv.ac.uk
We offer a wide range of short courses including:
Strategic Management
Sustainable Human Resource Management
Developing your Coaching and Mentoring Practice
Leading Transformation and Change
Learning and Talent Development
People Development in Healthcare
Marketing Planning
Digital and Marketing Communications
Personal Selling and Sales Management
Bite-sized learning provides an ideal introduction to essential leadership and management principles.
Through consultation, we design bespoke training to meet your development requirements and provide the outcomes needed to succeed. Using modern diagnostic instruments and highly-focused teaching methods we ensure programmes match your mission and culture.
Our range of support spans full service provision including training needs analysis, programme design, delivery and evaluation, to the accreditation of existing in-house programmes.
Align your training to nationally recognised frameworks
We are an accredited training centre for the Chartered Management Institute (CMI) and the ILM. Both organisations offer a vast array of qualifications and standalone units, from performance management and organisational strategy, to leadership and management, financial management, and coaching and mentoring. The University is also an accredited centre for the Chartered Institute of Personnel and Development (CIPD) and the Chartered Institute of Marketing (CIM).
The benefits of linking training and development to a recognised professional body include:
Discrete units of learning available to match exact business needs
Kudos from training linked to national standards
Provides a foundation for organisational development
Ongoing study membership with the partner institution
Qualification achieved through defined assessment criteria
Programmes range in both size and level
Our range of programmes can be studied at different levels and durations, from level 3 to level 7 at Award, Certificate and Diploma level.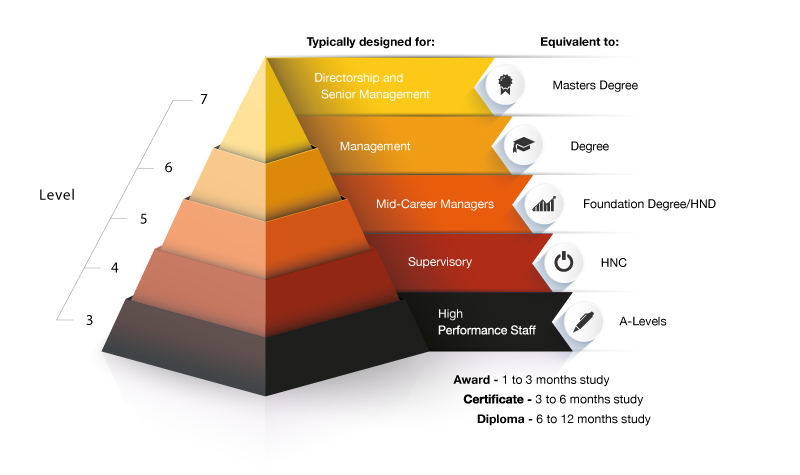 Chartered Management Institute (CMI)


As an accredited CMI Centre, we offer CMI programmes at levels 3 to 7 including Award, Certificate, Diploma and Extended Diploma. These can be open programmes (available to all) or closed programmes for corporate delivery.
ILM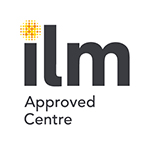 As an accredited ILM Centre, we offer ILM programmes at levels 3 to 7 including Award, Certificate and Diploma for corporate delivery.
Chartered Institute of Marketing (CIM)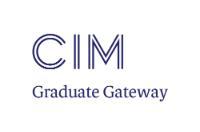 We offer the following professional CIM Courses:
CIM Certificate in Professional Marketing
CIM Diploma in Professional Marketing
Chartered Institute of Personnel & Development (CIPD)

PGDip Human Resource Management
PGDip Human Resource Development and Organisational Change
Contact us
Emma Bloomfield, Head of Executive Education
Tel: 01902 321776
Mobile: 07891621880
Email: Execed@wlv.ac.uk
Or use the form below.