Modern Politics Returns to the 1970s
14/06/2017 - 12.29
Professor Keith Gildart - Professor of Labour and Social History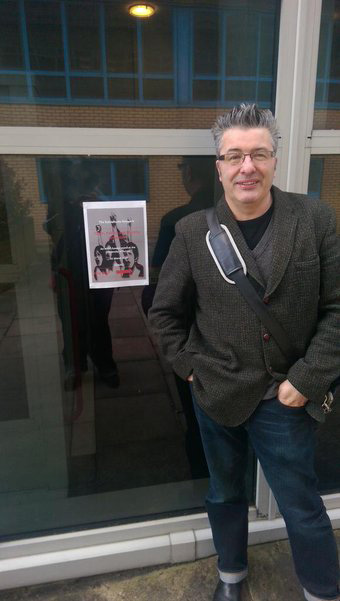 Last week's election led to unexpected triumphs for Labour; although they secured less seats than the Conservatives, their gains surprised many and have made people see Jeremy Corbyn in a new light. A new generation of voters, stirred by social inequalities, unequal wealth distribution and other issues turned out in force.
The current situation has many similarities to the events of 1974, when Conservative PM Edward Heath called a general election with a view to strengthening his mandate in light of disruptive strikes and militant threats by union leaders.
Heath failed and Harold Wilson was able to form a Labour government but not with a workable majority. As a result, Wilson went to the country again later that year and obtained a miniscule majority, with Labour then in power as a minority government until the Thatcher era.
Now, another early Tory election has spectacularly backfired on them, with some shock results. We can now surely expect a repeat of 1974 with another election in the next twelve months.
Mansfield – a traditional industrial working class city with a mining heritage, which has been represented by Labour for around 100 years - turned blue. Issues such as Brexit and immigration have played a key role in cases such as this; those who voted to leave and those voting to remain have mobilised to punish their MPs.
By contrast, Canterbury now has its first ever Labour MP. The town had been staunchly Tory for 160 years, recognised by Guinness World Records as the longest continual length of time that a constituency has been held by the same party.
There's been a strong generational shift and the strength of the youth vote has made all the difference. In addition, we've seen a change in the way voting has been traditionally defined by social class; the results show that's somewhat broken down. Affluent degree educated voters in metropolitan cities have flocked to labour while sections of the traditional white working class in former manufacturing constituencies have been resistant to Corbyn's politics.
Labour produced one of the strongest campaigns in the Party's history, particularly when compared with their more recent performances. The party's share of the vote went beyond the expectations of party strategists and supporters.
Corbyn organised a number of party rallies, which got his message out to the people and made him visible and accessible. This could have been a risky move. Neil Kinnock's now infamous 1992 Sheffield rally, where he proclaimed, "we're all right", struck the wrong triumphant note ahead of a loss.
Instead, Corbyn's rallies energised voters, particularly the young, and struck a positive, optimistic note which was at odds with a very negative Conservative campaign.
Many constituencies and cities such as London and Manchester which were already Labour-strong maintained their seats with huge increases, with some MPs doubling their majority, while many Conservative MPs secured small margins in some of their 'safe seats' and doing badly in the ones they specifically targeted such as Wrexham.
They way in which the tabloid press demonised Corbyn has also backfired and people have been resistant to the kind of anti-Labour coverage that proved crucial in the 1980s and 1990s. Voters question things more now and look beyond newspapers for their information. Young people would barely have been affected by tabloid viewpoints and looked to social media for their facts; something the Conservatives largely ignored.
What's important now for Corbyn is that the election has cemented his leadership. Threats to his position have evaporated and even Peter Mandelson and arch critics are rethinking their own political strategies so it will be interesting to see what happens next.
Some of Corbyn's critics and most capable shadow-ministers are likely to be brought back into the fold and the perception of Labour's ability to run the country will no doubt be enhanced.
The key now for Labour is to win back more Brexit voters and further emphasise that there is an alternative to the politics of austerity and growing inequality. In the meantime, a new generation are making themselves heard and proving that young political voices are strong, radical and looking for a politics that offers hope for the future. Maybe they now want their own version of the 1970s; greater wealth equality, social mobility, decent treatment in the workplace, strong trade unions, free education, publicly owned railways, and even Concorde!
Professor Keith Gildart has published widely on working-class history and trade union politics and is an editor of the multi-volume 'Dictionary of Labour Biography'.