Back
Back
BLOG: The manufacturing revival and finding apprentices to fit
By Trevor Codner, Business Development Manager at the Elite Centre for Manufacturing Skills‌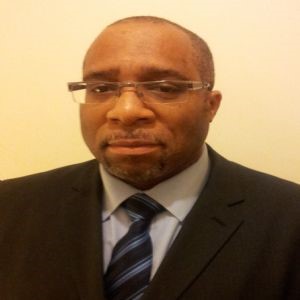 Manufacturing is undergoing an amazing revival in the region and the Elite Centre for Manufacturing Skills (ECMS) has up to 50 apprenticeships available with employers, not only across the Black Country, but as far afield as Poole, Sheffield and West Yorkshire.
The ECMS is looking for ambitious school leavers and/or young people who have good standards of English and Maths to fill a variety of apprenticeship vacancies, working with local and national employers in the manufacturing industry. All apprenticeships are 3 to 4 years and start at Level 3.
The University of Wolverhampton, with partner organisations, has invested in the future of manufacturing in the region by opening dedicated training centres to equip people with an array of manufacturing skills – some of which have not been seen in the Black Country for years.
On the doorstep of the Black Country, apprenticeships are on offer for the industries that formed the back-bone of the industrial revolution. Toolmaking, foundry, patternmaking, metalforming and forging are being revived, finding their place alongside training in mechatronics, product design and development and advanced computer numerical control.
The ECMS runs the UK's only National Foundry Training Centre based in Tipton and is working with partner organisations IN-COMM Training Services based in Aldridge and Dudley College.
Apprentices will learn on the job at one of the ECMS's training Hub or Spokes equipped with new training rooms, metallurgy and metrology labs with access to partner training centres and state of the art engineering facilities.
All apprenticeships meet the New Apprenticeship Standards with a variety of delivery models available. There are already apprentices on board and with further intakes throughout the academic year starting this September 2018
The ECMS will be holding an Open Day on Wednesday 29thAugust 2018 between 9.30 am and 1.00 pm at our skills hub at the £100 million Springfield redevelopment to showcase the apprenticeship vacancies and offer young people the chance to meet their future employers. Email: Victoria.Millard@wlv.ac.uk or telephone Victoria Millard ECMS Administrator for more information: 01902 321678 or book a place through Eventbrite.
Employers or potential apprentices should contact Trevor Codner at the ECMS on 0800 953 3222 or 01902 321663.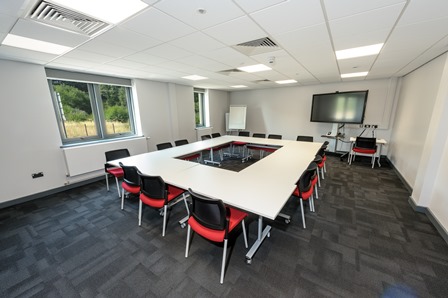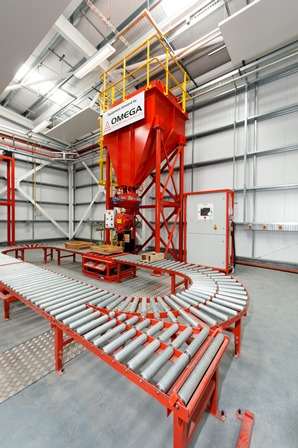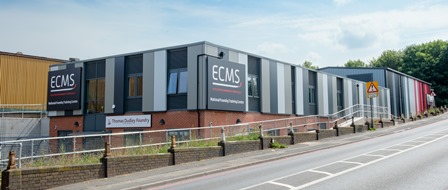 ‌
ECMS is a collaboration between the Black Country Local Enterprise Partnership, University of Wolverhampton, Dudley College, Cast Metals Federation, Confederation of British Metalforming and the Institute of Cast Metals Engineers.
The National Foundry Training Centre is part of the Elite Centre for Manufacturing Skills (ECMS) Hub which represents an investment of £12.6m in skills development in the Casting and Metalforming industries, with the creation of three bespoke training centres around the Black Country. The National Foundry Training Centre will have design, moulding and melting facilities to enable practical as well as foundry training at all levels.‌‌‌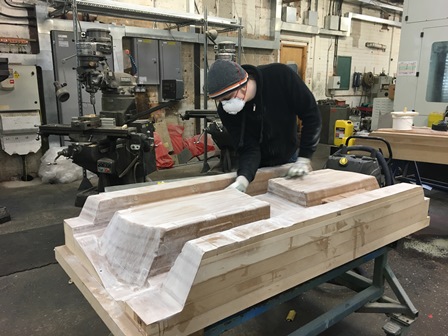 Christopher Ravenall, 20, is now a Pattern and Toolmaking Apprentice with Elkington Brothers Ltd based in Great Barr, Sandwell. He said: "I didn't have that much luck going through the traditional education system so thought that an apprenticeship would be a good alternative route to take. My father is a toolmaker and I'm really keen to learn as much about the industry and engineering as I can in order to have the brightest future."

Employers looking for apprentices are Newbury Foundries, Lucy Castings, Thomas Dudley, W H Tildesley, Eccles Tooling, BB Price, SIL Casting/Cubra Casting, Castalloys, Micron Alloy Casting, The Hadley Group, George Dyke Forgemasters, Harco Engineering and Superior Structures.