Back
Back
7 free things to do over the festive period!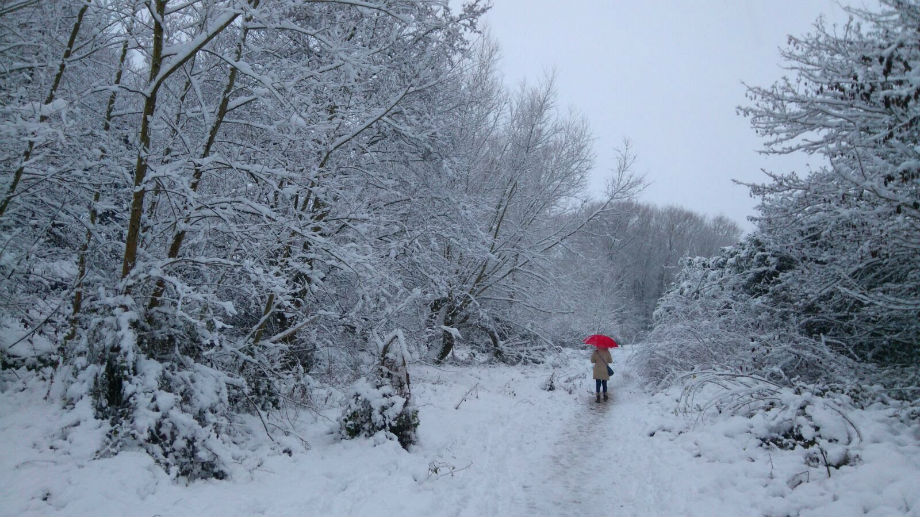 Are you staying in the area over the Christmas and New Year break? When funds are tight and friends are away, we all need a bit of inspiration on things we can do, especially if they're free!
1) Experience Christmas in a UK home
If you're one of our international students, would you like to learn more about Christmas customs? Our Chaplaincy organises a scheme where you're invited to spend one day in a local home from the Sunday before Christmas until the Sunday after. Apply early to avoid disappointment! To find out more, drop in to the Chaplaincy or email: Christmas.hosting@wlv.ac.uk
2) Take a walk in the park
A brisk walk can do your mental and physical health the world of good (as well as work off that extra pie!). The UK is blessed with hundreds of local parks, big and small, that are free to enjoy and usually open 24-hours, or dawn 'til dusk. Among the most impressive are Wolverhampton's West Park, Walsall's Arboretum, or Telford's Town Park.
3) Go to a free lecture
Unravel the physics and maths that explain what makes music, in a festive presentation from Dr Elena del Valle using several instruments and some talents from the audience! Book your free place on this inspiring lecture from the Institute of Physics and the University of Wolverhampton today! Wednesday 18th December, 7pm-9pm, For the Love of Music! IOP lecture in the Wulfruna Building on City Campus Wolverhampton.
Find out about Black Country dialect literature, and what it can tell us about Black Country dialect in a free talk from Dr Esther Asprey on Thursday 19th December, 2pm-3pm in the University's Millennium City Building on City Campus Wolverhampton.
4) Take in some art
Wolverhampton's Art Gallery is packed-full to the brim with its permanent collection, as well as a regularly changing schedule of temporary exhibitions (some have a fee), or for something different, why not hop on the bus and check out Bilston's Craft Gallery's dinosaur? The New Art Gallery Walsall offers contemporary art, as well as work of local artists and creators.

5) Go on a winter solstice walk
You don't need to go to Stonehenge to mark the winter solstice on December 22nd (though you might want to!)… in fact, mark it a couple of days earlier and join the Rangers at Pendeford Mill Nature Reserve for a free Winter Solstice Walk and Talk.
6) Enjoy a free gig
You'll be surprised how much live music you'll discover in the region's pubs and clubs – but if you want something with oomph, hop on the train to Birmingham, and check out the regular Free Friday Sessions at Symphony Hall (in the ICC hall). Join big band The Notebenders on Friday 20th December, 5pm for special Christmas classics with added calypso!
Are you a carer? Join THSH, who have worked with Midland Mencap to present a relaxed concert, Families Together At Christmas at Birmingham's Town Hall on Sunday 22nd December, 11am. With festive favourites and traditional carols, find out more and book your free tickets online.
7) Visit a museum
Whatever you might be interested in, there's a museum to suit. And you don't have to go to London to fill your brain for free. RAF Cosford's Museum is open daily and entry is free. Birmingham Museum and Art Gallery is open every day except Dec 24-26 and Jan 1st and has an impressive collection to explore that includes baroque art, artefacts from Ancient Egypt, over 3,000 Pre-Raphaelite works, as well as the famed Staffordshire Hoard. Or explore your doorstep at Walsall Leather Museum or Dudley Museum.