Back
Back
Thrifty gifts to share this Xmas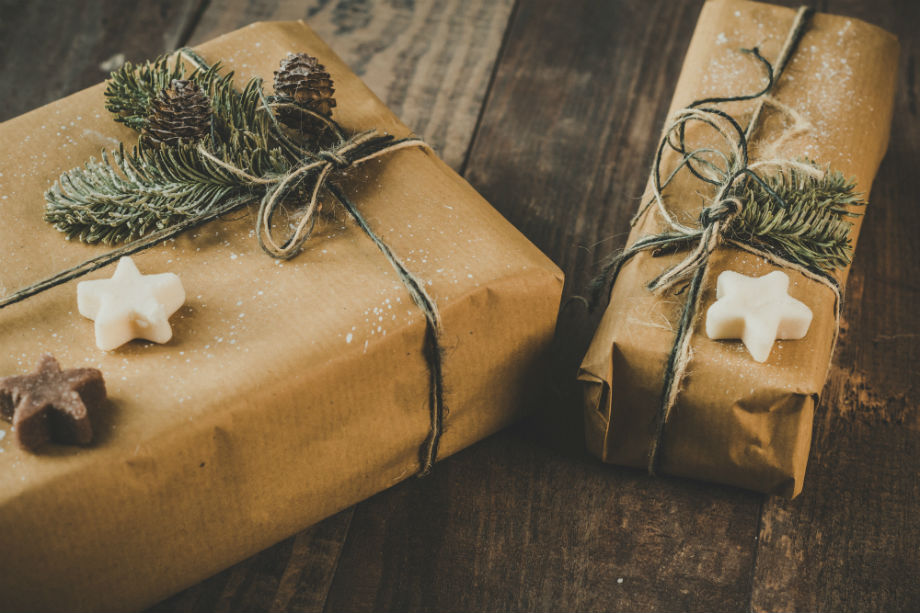 We all love to save a bit of money… and most of us, whether scrimping students or pauper parents could do with reigning in our spending for Christmas. And with global warming a hot topic in current affairs, we all want to do our bit to help prevent waste too. So here are our ideas for saving the pennies and planet, without losing out on the joy of gift-giving altogether.
The sweetest thing
Everybody loves a little bit of something sweet over Christmas. Depending on your skill, making your own can be cheaper and be extra special. There are hundreds of ideas online, whether for cakes, truffles, or the simplest slabs of chocolate. Or, you can buy some colourful sweets and turn them into a gift instead.
Decorations – the internet is awash with ideas! Candy canes look great, but they're even better turned into stars or 'snowflakes'.
January blues – wrap individual treats up, perhaps with a message or a joke, and give them as a week/month's-worth of treats to help raise a smile during gloomy January.
Pop! Flavoured popcorns have been all the rage in recent years. It's cheap to buy kernels and make your own, and you can tailor your toppings to your loved-ones. Savoury or sweet, the choices are endless… toffee, sumac, curry…

Gingerbread
Most people love some baked goodies – and if you make them yourself you can truly tailor them to vegetarian, vegan or gluten-intolerant friends and family. There are loads of recipes online, and if you're really scrimping (or are a terror with icing sugar), you can always leave your gingerbread 'naked'… keeping it chic, or "reducing the calories"!
Jars and pots – keep your shapes small, and they'll look gorgeous presented in a clean jar or interesting canister you might want to re-use.
Decorations – turn your gingerbread into hung decorations and you get 2-4-1 gifts! Make individual tree decorations, or 'trees', or string them up to make a garland.
Nativity scene – if you're really creative, gingerbread's sturdiness means you could try to make a nativity scene, festive house, or any other diorama out of it. Let your imagination run riot!

That's a wrap!
Whether it's glitter-coated cartoon characters on shiny paper, a fancy ribbon, or a pre-made box, chances are there's plastic in your packaging. Brown paper is all very well and good – but it's not always a cheap option! So what alternatives are there?
Newspaper – your favourite tabloid might be better-used as wadding, but why not ask your international student friends and see if you can get your hands on some newspapers in other languages? The wrapping may confuse, entertain or frustrate your recipient!
Magazines – whether it's your favourite fashion, gorgeous landscapes or delectable food, why not use the gorgeous photography to the full? You could even match the wrap to the gift if you're careful – you can pick up loads of festive food magazines in supermarkets right now!
Cellophane – did you know cellophane is biodegradable? Its creation still has an environmental impact as a manufactured material, but we think it's a great choice that has instant impact. But if you're looking to stay environmentally-savvy, beware the bows!
Don't forget: if you're still looking for gift inspiration, pick up something handmade and one-of-a-kind at our School of Art's Christmas Creative Fair 2019 on Thursday 5th December, 10am-4.30pm in the George Wallis Building foyer. Choose from cards, decorations, jewellery, glass and ceramic gifts and more!