Back
Back
Festive Wolverhampton: 12 Shows of Christmas!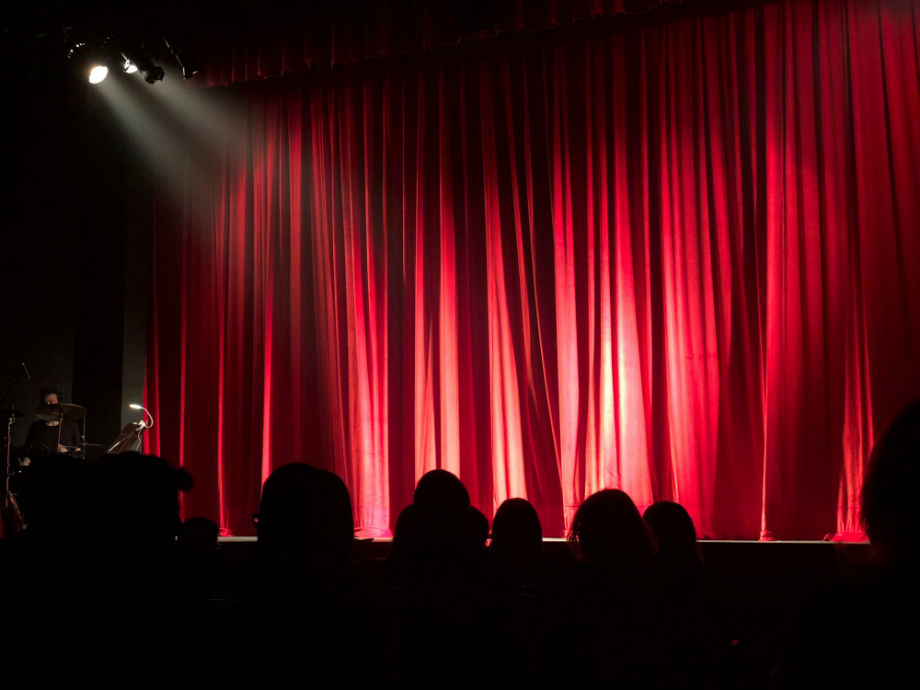 Whether you're looking ahead for a festive family distraction, want to enter into the spirit of the season, or perhaps escape with a bit of time to yourself, feast your eyes upon our 12 Shows of Christmas! Aka: films and theatre on offer this December in Wolverhampton.
Looking for some romance? Fall in love all over again with your favourite star from the incomparable Love Actually at the Arena Theatre's screening. Or if you're not the romantic one in your partnership, see how many similarities there are between Hugh Grant's prime Minister and Boris Johnson! Tickets are only £3.50 for our students, staff and alumni!
There's nothing like a festive flick to get the feel-good factor flowing! So exercise your smiling muscles and head to Arena Theatre on City Campus for a showing of the modern classic Christmas film, Elf. Tickets are only £3.50 for our students, staff and alumni!
Did you miss out on James Corden in the acclaimed National Theatre's One Man, Two Guvnors? Experience the best in live theatre, but on your local big screen, with this showing at The Light House.
4) Saturday 7th December-12th January 2020, Dick Whittington at The Grand Theatre
If audience participation, stunning set design, special effects, and a sprinkle of celebrity acting mean it's really Christmastime for you, then head to Wolverhampton's Grand Theatre for this year's pantomime. With headliner Sue Pollard, Dick Whittington is bound to raise a smile. Altogether now: "Oh no it isn't!"
Join Dorothy and Toto with all their friends to experience the ultimate in feel-good cinema with this showing of the classic The Wizard of Oz at The Light House. Altogether now: "Somewheeeeeeeere, over the rainbow!" The Sunday matinee is only £4.50.
6) Monday 9th December, 6pm, Arena Film Theatre, It's a Wonderful Life
Join James Stewart as the despairing George Bailey in the ultimate Christmas movie produced and directed by Frank Capra's It's a Wonderful Life. It gets an impressive audience score of 95% on Rotten Tomatoes, so there's clearly still plenty to recommend this 1946 classic. Tickets are only £3.50 for our students, staff and alumni!
What could be more festive than a helping of love, mischief and mechanical dolls? If you want high-class dance without the cost of travelling to the Royal Opera House, head to the Light House for a screening of The Royal Ballet's performance of Coppélia, with entrancing score by Delibes.
8) Sunday 15th December, 2pm, Light House, West Side Story
From "Maria" and "I Feel Pretty" to "Tonight" and "Somewhere", hear the songs that made West Side Story an international hit at the Light House's big-screen showing. The Sunday matinee is only £4.50.
What more could you want than to spend an hour and a half in the company of Kermit, Miss Piggy, Fozzie, Gonzo and all the gang? Charles Darwin's Christmas Carol is raised to new heights through the magic of Jim Henson productions and a sterling performance by Michael Caine as Scrooge. Tickets are only £3.50 for our students, staff and alumni!
Is there a show more festive than The Royal Ballet's The Nutcracker, combining enchanting dancing with Tchaikovsky's music? Watch it on the big screen at the Light House.
Nothing says Christmas like a blockbuster movie, and if you're a die-hard Star Wars fan, you'll be first in the queue to see the latest instalment of the cinematic saga, Star Wars: The Rise of Skywalker minutes into Thursday 18th December. If you can't face a sleepless night, try the 4.30pm or 7.45pm showings the same day, or screenings through to the new year.
12) Saturday 21st December, 2pm, Light House, Oliver!
"Please sir, can I have some more?" Take sanctuary from the Christmas run-up, sit back, and enjoy 140 mins of uninterrupted classic cinema that should leave you feeling able to head back out and face the world! Sunday matinees at the Light House are only £4.50!