Back
Back
Festive Telford: 12 Christmassy things to see and do!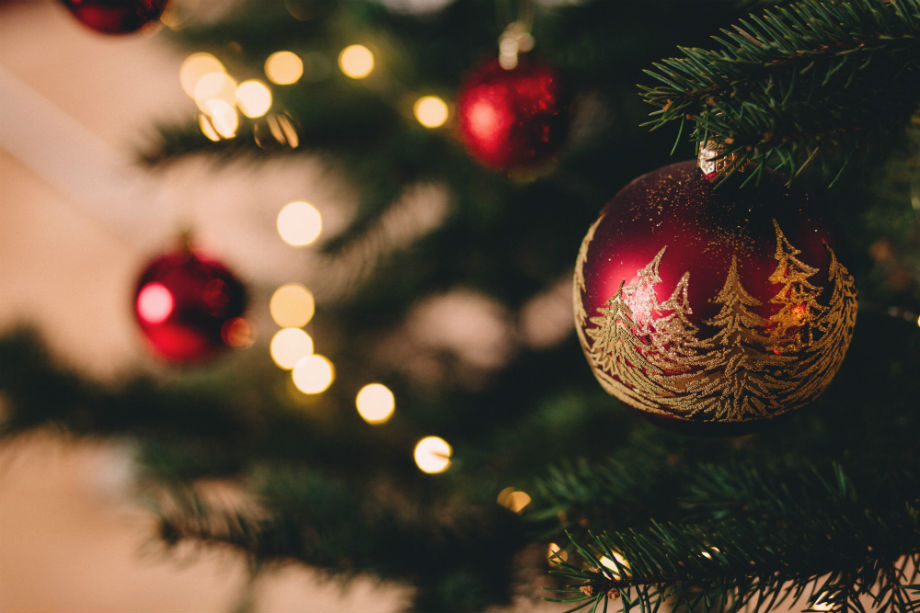 If you're hunting for family entertainment, last-minute gift ideas, or something to take your mind off your studies, here's our rundown of what's on offer in and around Telford throughout November and December 2021.
If you need help entertaining your children for free, pop by Telford Centre's "Santa's Mail Room". Pick up your letter template, and if you post it before the 14th December, you'll even get a reply from Santa.
Head to Southwater to enjoy the festive atmosphere in Telford this year. Explore what the chalets have on offer, enjoy the live entertainment, and maybe even take an Insta-worthy photo in the giant walk-in LED Bauble. Open Thurs–Sat, 10am–9pm, and Sun–Wed, 10am–7pm.
If you're looking to splash out on something really special for your family this year, book your place on the enchanting Polar Express experience at Telford Steam Railway. With hot chocolate and cookies to fuel your adventure, iconic scenes from the film come to life on your journey to the North Pole. Children will also receive a sleigh bell from Santa, just as in the film.
What could feel more festive than hitting the slopes? Why not burn off some energy and calories at Telford's Snow and Ski Centre? If you're new to skiing or snowboarding, why not give it a try as a family challenge, or perhaps even give some lessons as part of a Christmas gift? Picking up the lingo may take a little longer…
5) Throughout the year, ice skating at Telford Ice Rink
Get your skates on! Your ice skates, that is. With ice skating sessions for all ages and abilities, as well as lessons available, maybe you'll find your inner ice dance champion this Christmas? If you're more into team sports, why not go and watch some ice hockey and cheer on the Telford Tigers?
6) Saturday 27th November (+ dates throughout December), 10am–3.45pm, Santa Claus' Grotto, Winter Wonderland at Coalbrookdale
If you've got little 'uns, they can follow the path through twinkling lights to meet Santa in his woodland glade grotto, with this seasonal attraction from Ironbridge Gorge Museums. Tickets are £10 per child, with their grown-ups free.
Explore the traditionally decorated Blists Hill, complete with holly, ivy, paper chains and decoupage baubles at its special Victorian Christmas events. Enjoy a wander through the streets, chat to the villagers, and maybe even treat yourself to some mince pies or mulled wine, as well as their renowned fish and chips. Then work off some calories on the ice skating rink. The best part? If you've already got an annual pass, there's no extra admission charge!
Visit the elves and reindeer for fun activities (for both big and little children!) and experience Hoo Zoo and Dinosaur World like never before, lit up for the Christmas season. Children's tickets from £10.95 (other discounts available). Or why not support the zoo's work by buying your Christmas tree from them?
9) Saturday 4th December (+throughout December), Christmas events at Weston Park
Staffordshire's beautiful Weston Park has a number of events over the period to get you feeling festive, from their Christmas Food and Craft Fayre on the 4th and 5th, Christmas Dine & Stay (sold out for 2021), to the magical Enchanted Weston, you'll find something that makes you feel good this December.
10) Saturday 4th and Sunday 5th December Christmas with André and other festive films, cinemas nationwide.
Celebrate with a touch of class with Andre Rieu's Christmas extravaganza, at your local cinema on the 4th and 5th special screenings. Alternatively, re-live the magic of seeing Harry Potter and his friends on the big screen, celebrate The Matrix 20th anniversary, catch up with this year's blockbusters from Bond to Ghostbusters, or tune in to some live opera or theatre at your local cinema this Christmas, including the Wellington Orbit, Odeon, and Cineworld.
11) Wednesday 8th December (dates through 'til Jan), Aladdin, The Place
Join a hamper-full of TV stars as they take to the stage for a Christmas panto for all the family. Tickets are available from £8, and there are relaxed performances available. Morning, afternoon and evening showings are available throughout December 'til Sunday 2nd January 2022.
If you've got little ones in need of a few hours' distraction, why not pop in to RAF Cosford and join in their Family Afternoon? If the date is no good, you can still enjoy everything the museum has to offer, with FREE entrance 7-days-a-week.