Back
Back
Festive Walsall: 12 Christmassy things to see and do!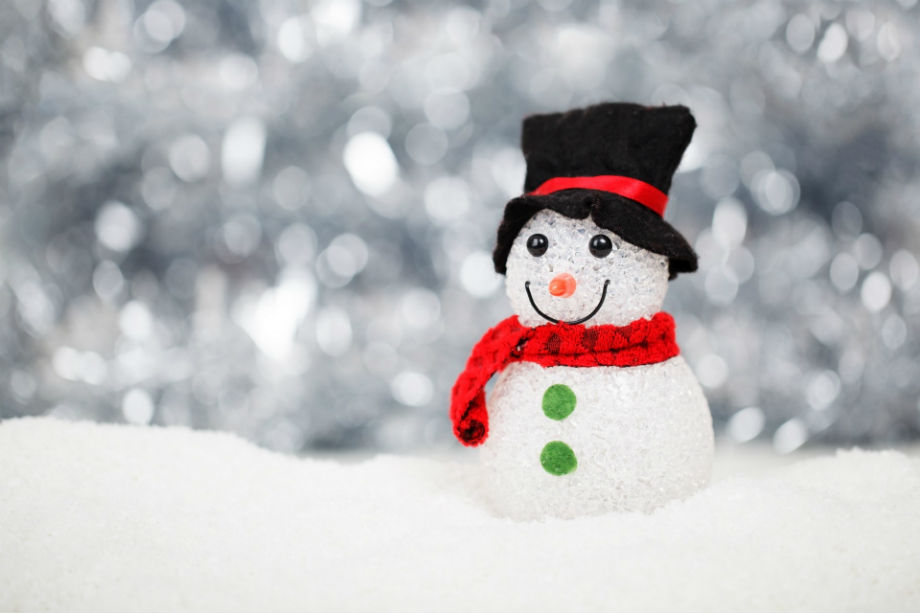 If you're hunting for family entertainment, last-minute gift ideas, or something to take your mind off your studies, here's our rundown of what's on offer in Walsall and the surrounding area throughout November and December 2021.

1) Throughout November and December, Christmas at Ikea Wednesbury
Christmas has already started at IKEA, and chances are, if you live in Walsall you'll be popping in at some point for some Skandi decorations, children's gifts, or maybe to seek items for a bespoke hamper of goodies? Check out their website to discover their free festive activities and workshops, sustainable solutions, and winter holiday tips.
2) Tuesdays–Saturdays, 10am–4pm, Walsall Leather Museum
Got some time off over the festive period? Why not support your local museum? Walsall Leather Museum is open Tuesdays–Saturdays throughout December (except Christmas Eve, Day, Boxing Day and January 1st). So if you need something to distract your family, it might just tick the box. And there's a shop too, if you're looking to find a gift with a difference.
3) All day, every day. Walsall Arboretum
Whether you want to escape the festive fever gripping the country, have to work off the Christmas pudding, or simply need to get the family out of the house, you'll find exploring Walsall Arboretum's landscape a pleasure – whatever the weather. Parking on Grange carpark is free and open 7.30am–7.45pm.
4) Wednesday 1st December–15th, online Acorns Virtual Santa Dash
In a season of excess, why not do your bit for charity, and raise some money for Walsall's local children's hospice? Sign up to the Acorns Virtual Santa Dash and for your 2k, 5k or 12k and fundraising you'll get a free Santa suit, medal and certificate, as well the warm feeling of knowing you're raising vital funds for local children with life-limiting conditions.
5) Saturday 4th December, 1.30pm–3.30pm, Children's Art Club, Walsall Leather Museum
If you've got children aged 6–12, then why not get involved with this monthly art club? It's time to make Christmas decorations at the December session – with materials and refreshments included for only £4.50, places get snapped up quickly! Booking essential.
6) Wednesday 8th December, Stitchers and Skiver: Christmas Decorations, Walsall Leather Museum
Join in a festive edition of Walsall Leather Museum's regular adult craft sessions. Ideal for novices, they're a great way to try out some new skills and materials. £6 per session. Booking essential.
7) Friday 10th December, 6.30pm–11.30pm, Christmas Disco Party Night, Banks's Stadium
Welcome the festive season in with a night out with your mates. A two-course meal and seasonal dance tunes are guaranteed, so get your smoothest moves ready for the dancefloor! Tickets are £25 per person, and there are extra dates on Saturday 11th and Saturday 18th, as well as a Kids Christmas Party on Tuesday 21st.
8) Saturday 11th December, Christmas Craft Drop-In, Walsall Leather Museum
If you've got children, drop in to Walsall Leather Museum for some pre-Christmas crafting fun. There's no need to book, and at only £1.50 a child, it won't break the bank this December.
9) Saturday 18th December, 11am–4pm, Saturday Playdates: Festive Folk, New Art Gallery
All ages are welcome to this free, drop-in crafting session where you can be inspired to make your own festive folk, whether a Christmas fairy or mischievous elf, from humble wooden pegs and felt.
10) Tuesday 21st December, 11am–12pm, Tuesday Tots: Festive Wrapping Paper, New Art Gallery
If you've got little 'uns with little feet and don't mind a bit of extra washing, join this session that will explore art materials, build upon your child's motor skills, and give you some fun prints at the end. For toddlers up to age 4, sessions are £2. Booking essential.

11) Wednesday 22nd December, 11am–4pm, Felt Baubles and Pom Poms, New Art Gallery
Take a break from the preparations and drop in at any time throughout the day for this FREE crafting workshop for all ages, and be inspired to make a little something creative to decorate your home this Christmas.
12) Thursday 23rd December, 11am–3pm, Rag Wreaths and Garlands, New Art Gallery
With sessions for little ones (aged 7+) and very little ones (age 4+), learn new techniques in a variety of mediums and take away your own masterpiece. Thursday Skills sessions cost £3.50. Booking essential.