Outlook
In Outlook you can find your email account and calendar. Once signed in, you can get stated with creating, sending and organising your email inbox.
The quick video below walks you through:
Organising your email to let you focus on the messages that matter most.
Managing and sharing your calendar to schedule meetings with ease.
Sharing files from the cloud so recipients always have the latest version.
Staying connected and productive wherever you are and from any device.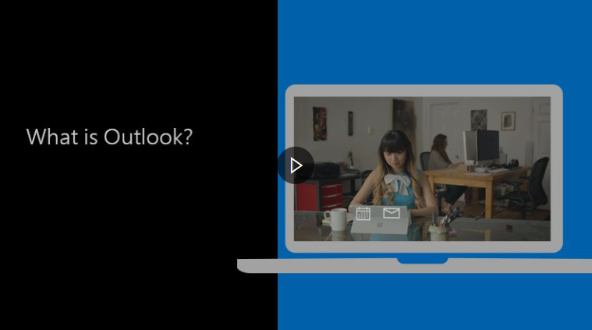 For guidance about how to manage your email, organise your inbox and make use of your calendar visit the Office 365 training centre.
Organise your inbox (Focused)
Focused Inbox helps you focus on the emails that matter most. It separates your inbox into two tabs—Focused and Other.
If messages aren't sorted the way you like, you can move them and set where to deliver future messages from that sender.
Select the Focused or Other tab.
Right-click the message you want to move and select Move to Other or Move to Focused.
To turn the Focused Inbox on or off:
Select View > Show Focused Inbox.